When an ongoing construction project forced the Town of Dracut to cancel its Annual July 4th Fireworks display, Lowell Five offered to repurpose their $5,000 contribution to the fireworks. Instead, Lowell Five offered the Town the funds to contribute to restoring memorial bricks at Dracut's Veteran's Memorial Park.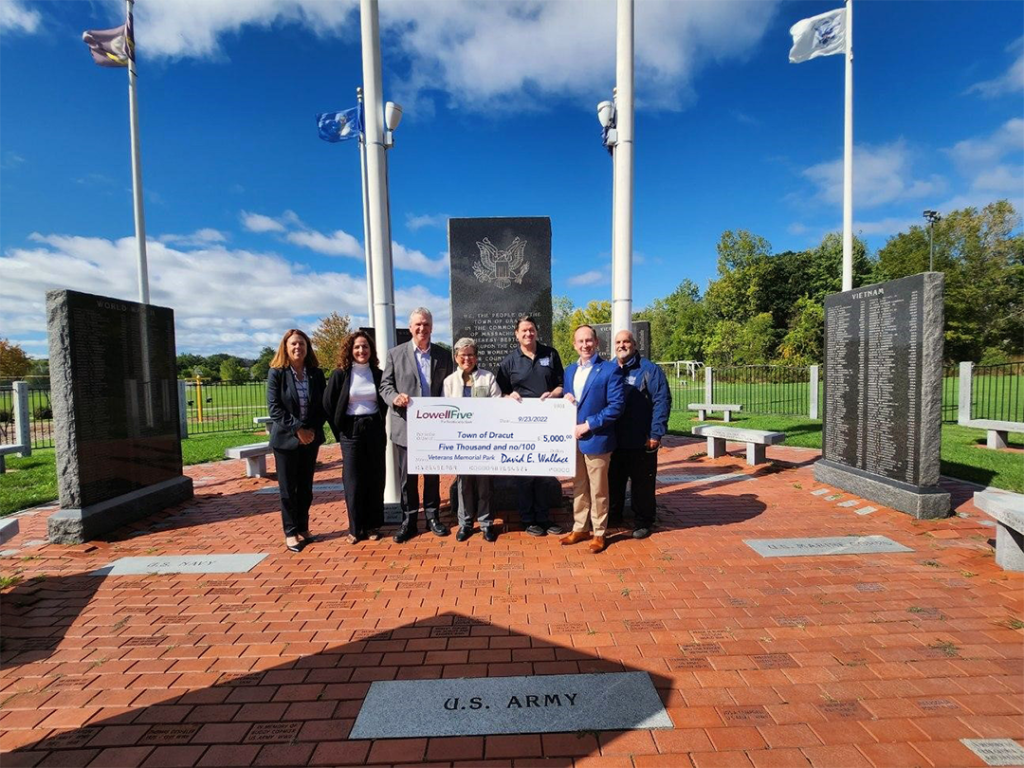 Appearing in the photo:  (L -R) Alison Kalman – Lowell Five EVP, Administration & Governance, Rita Sheahan – Lowell Five Dracut Branch Manager,
David E. Wallace – Lowell Five CEO, Ann Vandal – Dracut Town Manager, Victor Garofalo –  Dracut Asst. Town Manager, Jay Stephens – Lowell Five President,
and Edward Patenaude – Dracut Public Works Director.