Tewksbury, MA – During this unprecedented time of crisis, as all are feeling the effects of the economic stress of COVID19, Lowell Five is honoring its sponsorship commitments to many community and non-profit organizations struggling to continue their programs or even survive.
As a bank with deep roots in the community, Lowell Five is not only committed to the financial well-being of its customers but is also honored to play a vital role in the economic vitality of the region.  The Bank provides financial support, and its employees are engaged in leadership roles with numerous community and non-profit boards and organizations.
To help alleviate some of the financial strain COVID 19 has put on community programs, Lowell Five Bank has reached out to community organizations such as the Boys and Girls Club of Greater Lowell. The Bank is honoring its full 2020 commitment to the Club regardless of any altered or canceled sponsorship events. Although the Boys and Girls Club program has changed dramatically to address its members' needs during the pandemic, the Club's mission to serve the young people of Lowell has not waivered.
"Lowell Five has been helping to empower youth in the Greater Lowell area for many years through their support of the Boys and Girls Club of Greater Lowell, and this year is no exception.  Despite the challenges associated with the pandemic, Lowell Five continues to advocate for and support the efforts of the Club to do whatever it takes to ensure that the needs of our community's youth are being met through remote learning support, healthy meals, and mentorship.  We are truly grateful for this partnership."   Angel Brunelle, Director of Development, Boys & Girls Club of Greater Lowell.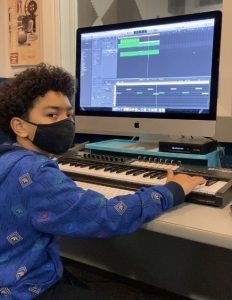 December 1, 2020