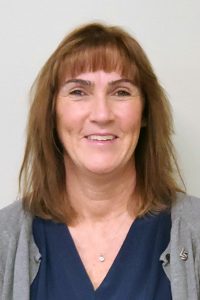 Tewksbury, MA – David E. Wallace, President and Chief Executive Officer of Lowell Five Bank, is pleased to announce that Joanne Pollard – Vice President, Account Servicing, was chosen to receive the Bank's November  2020 Employee Excellence Award.  Each month Lowell Five recognizes one employee who has demonstrated excellence in their commitment to Lowell Five customers and employees with the Make it Matter Award.
Joanne has been a valuable member of the Lowell Five Team for over 33 years.  All but two of her years at Lowell Five have been in on the Account Servicing Team, which she now leads as Vice President.  A graduate of the former University of Lowell, Joanne earned a Bachelor of Arts degree in Business Management and graduated from The New England School for Financial Studies.
In her spare time, Joanne volunteers at The Wish Project in North Chelmsford, MA.
December 28, 2020