Tewksbury, MA – The Lowell Five Employee Charitable Giving Committee is proud to announce that the First Quarter 2018 Lowell Five Charitable Giving Award recipient is the Lowell Humane Society. On April 5, 2018, Lowell Five Bank CEO and President, David Wallace, and a group of representatives from the Employee Charitable Giving Committee (ECGC), visited the Lowell Humane Society and presented its Executive Director, Jill O'Connell, with a check for $7,300. The award represents the total Employee Elected Charitable Payroll Contribution for the 1st Quarter of 2018, equally matched by Lowell Five Bank. The ECGC also delivered items from the Humane Society's "Wish List", collected by the committee and donated by Lowell Five employees.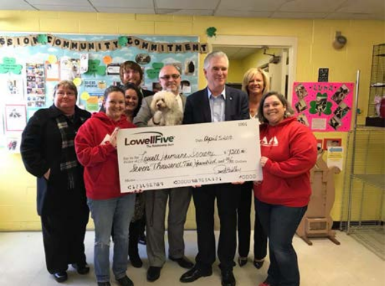 One of the oldest humane organizations in Massachusetts, the Lowell Humane Society is a private non-profit organization and operates entirely without city, state or federal funding. Their goal is to encourage responsible pet ownership while providing care for those pets who are in search of a forever home. Lowell Five Bank employees are proud to lend their support to this great community organization.
"We are incredibly grateful for the support from our community partners at Lowell Five Bank. This gift will help us to continue our lifesaving programs and continue providing quality care to the homeless pets who need us," comments Crystal Arnott, Communications & Fundraising Manager Lowell Humane Society.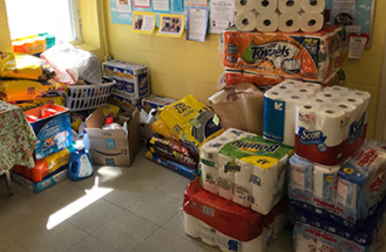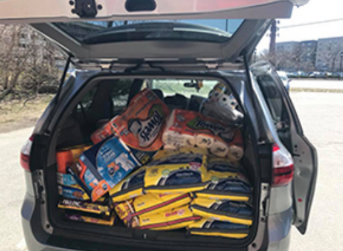 Each year, Lowell Five's Employees choose four charitable organizations from a list of employee elected nominees to be the recipients of a Quarterly Charitable Giving Award. The proceeds of the award are comprised of voluntary employee donations matched by the Bank. The Lowell Humane Society is the first recipient to be announced for 2018.
About Lowell Five Bank
Lowell Five is a trusted community bank that provides comprehensive loan, deposit, insurance, and investment products for individuals, businesses, municipalities, and non-profit organizations across 16 convenient locations throughout the Merrimack Valley and Southern New Hampshire. Lowell Five is a locally governed and managed full-service bank with over 165 years of proven strength and stability, and a 5-star rating by Bauer Financial Deposits are insured in full by both the Federal Deposit Insurance Corporation (FDIC) and the Depositors Insurance Fund (DIF). For more information, call 978.452.1300 or visit us online at lowellfive.com.