Financing a state-of-the-art cinema complex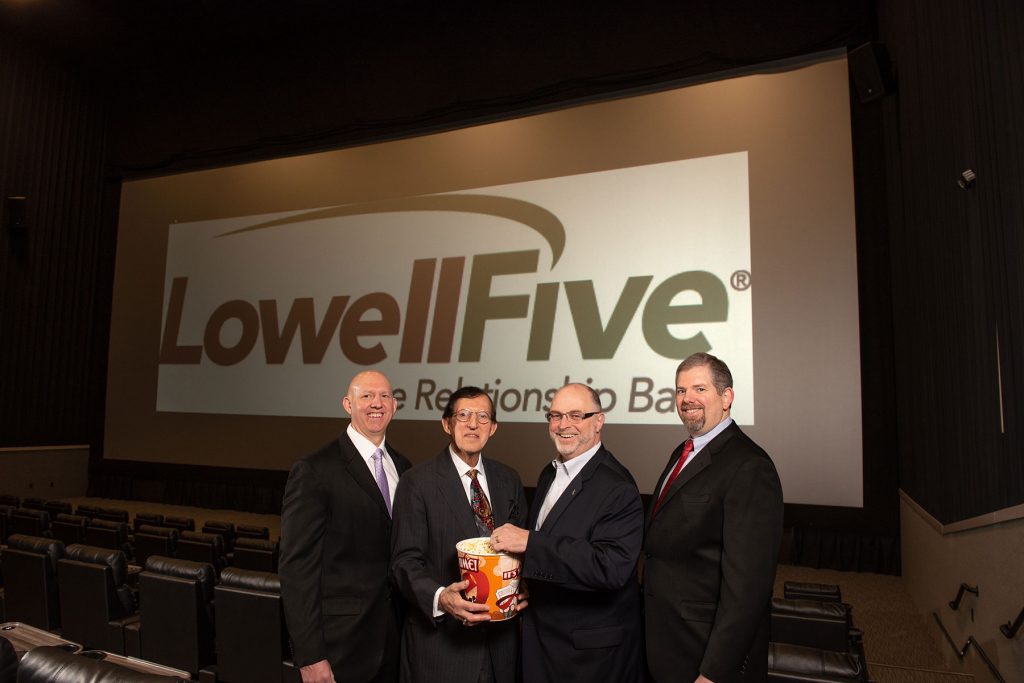 Dan O'Neil, President and CEO of O'Neil Cinemas, has been in the theater business for 35 years.  After being recommended by another satisfied customer, O'Neil Cinemas decided to look at Lowell Five for the possibility of financing the debt on one their New Hampshire theater properties. Previously, they used a large national bank and have found their dealings with Lowell Five refreshing.
---
A responsive relationship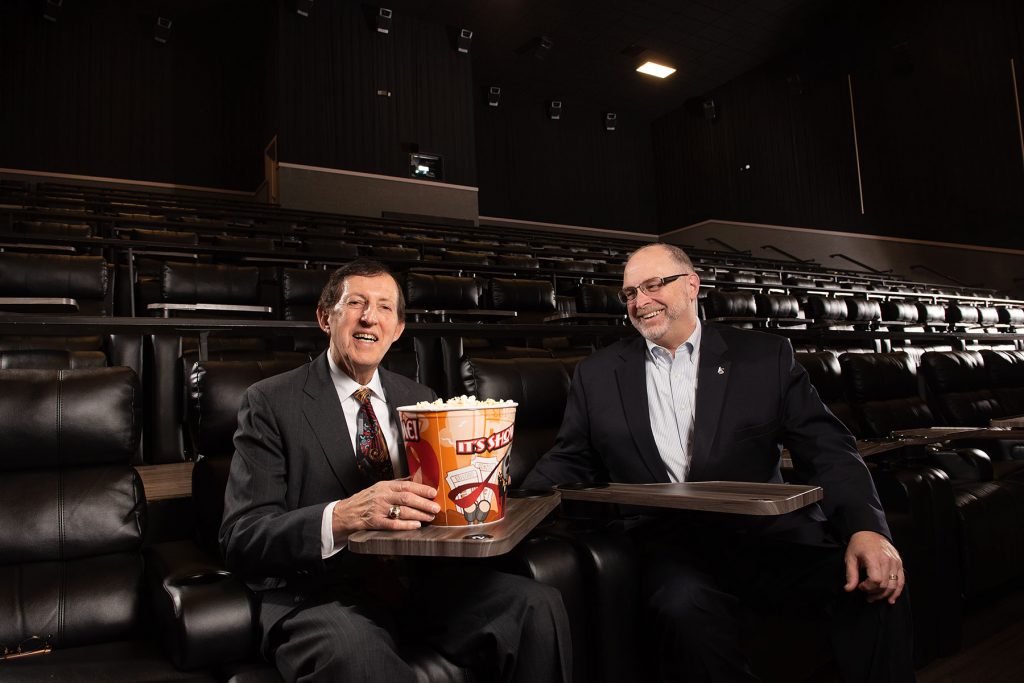 Short notice and busy schedules resulted in Lowell Five President David E. Wallace and Chief Lending Officer Donald A. Bedard making arrangements to meet Dan on the Veterans Day holiday at his Epping, NH cinema location.  Having such direct access to lending experts was surprising to Dan, who was even more astonished they were willing to meet outside of regular business hours.
The holiday discussion covered both the possibility of refinancing O'Neil's current properties and the family company's desire to build a new state-of-the-art theater complex at The Point, off I-495 in Littleton, MA.  The 540,000 square foot development was then under construction as the first mixed-use destination in Boston's metro northwest, combining shops, restaurants, grocery, hotel, and entertainment.
Dan and his sons, Executive Vice Presidents Daniel R. O'Neil and Timothy M. O'Neil, who manage the Cinema Division, envisioned a cinema complex with all reserved stadium seating,  extra wide deluxe leather electric recliners with full extendable foot rests and arm tables, the latest in digital sound and projection and a 72 foot screen four stories high, the largest in the northwest area.  The movie complex would also feature a restaurant and bar featuring gastropub style food and local craft beers on tap saving the locals a 20 minute drive to the nearest movie theater.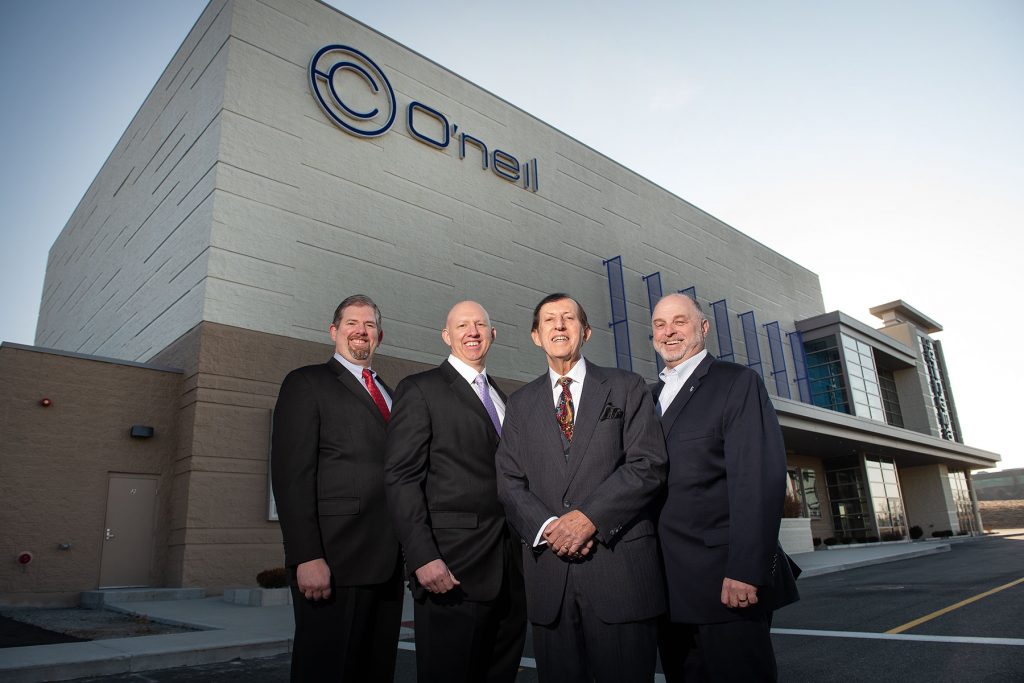 A great loan package and continued support
The Lowell Five Commercial Lending Team oversaw a large package of refinancing monies, lines of credit, and construction to permanent loans, including SBA 504 financing. Dan notes that the bank stuck with him, agreeing to extend his financing commitment after development delays increased the construction budget by almost $1 million.
"Their diligence allowed us to continue forward with the project and make it a reality."  Now the company has expanded their line of credit and other banking business with Lowell Five and is looking forward to their next theater expansion.
"We've never been treated so personally and professionally by another bank.   It has been a pleasure working with Lowell Five.  They respond immediately to all of our needs.  For any future expansion needs, O'Neil Cinemas will not look anywhere but Lowell Five."
"Their diligence allowed us to continue forward 

with the project and make it a reality." 
 Dan O'Neil