America runs on Dunkin'® and Adie Conway runs with Lowell Five
In December 2018, Adie Conway, a family owned and operated Dunkin' franchise, celebrated its 50th Anniversary.  Their first Dunkin' location was opened on Chelmsford Street in Chelmsford, MA in 1968, by founders Arleen and William Adie.  Today, the business continues to be run by the Adie and Conway families and has grown to include over 30 Dunkin' restaurants.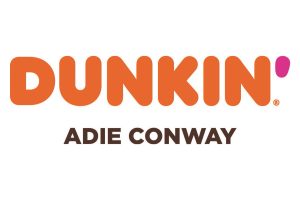 So, how does a business, with multiple locations throughout Lowell, Chelmsford, Tewksbury, Dracut, Westford, Tyngsboro and Bedford, fund its growth and stay on top of each locations' finances?  According to Arleen and William's son Tom Adie, it's thanks to a long-standing relationship with Lowell Five.
The partnership between Adie Conway and Lowell Five goes back to 2003 when next-generation owners Tom and Don Adie and Andrew Conway were in search of a new banking relationship for their growing franchise network, which at that time included 21 shops.
"Adie Conway chose Lowell Five as our business partner because of their local connections and relationships. Having 16 branch locations throughout the Merrimack Valley makes Lowell Five the most convenient for our shops to conduct their daily business." Tom Adie, Sr.
More than a lending relationship
Over the following 15+ years, Bob Dolan, Vice President – Commercial Lending and the Lowell Five Lending Team, has helped Adie Conway finance an additional 11 Dunkin' shops.  Today, Adie Conway has grown to include 32 locations throughout Lowell, Chelmsford, Tewksbury, Dracut, Bedford, Tyngsboro, and Westford Massachusetts.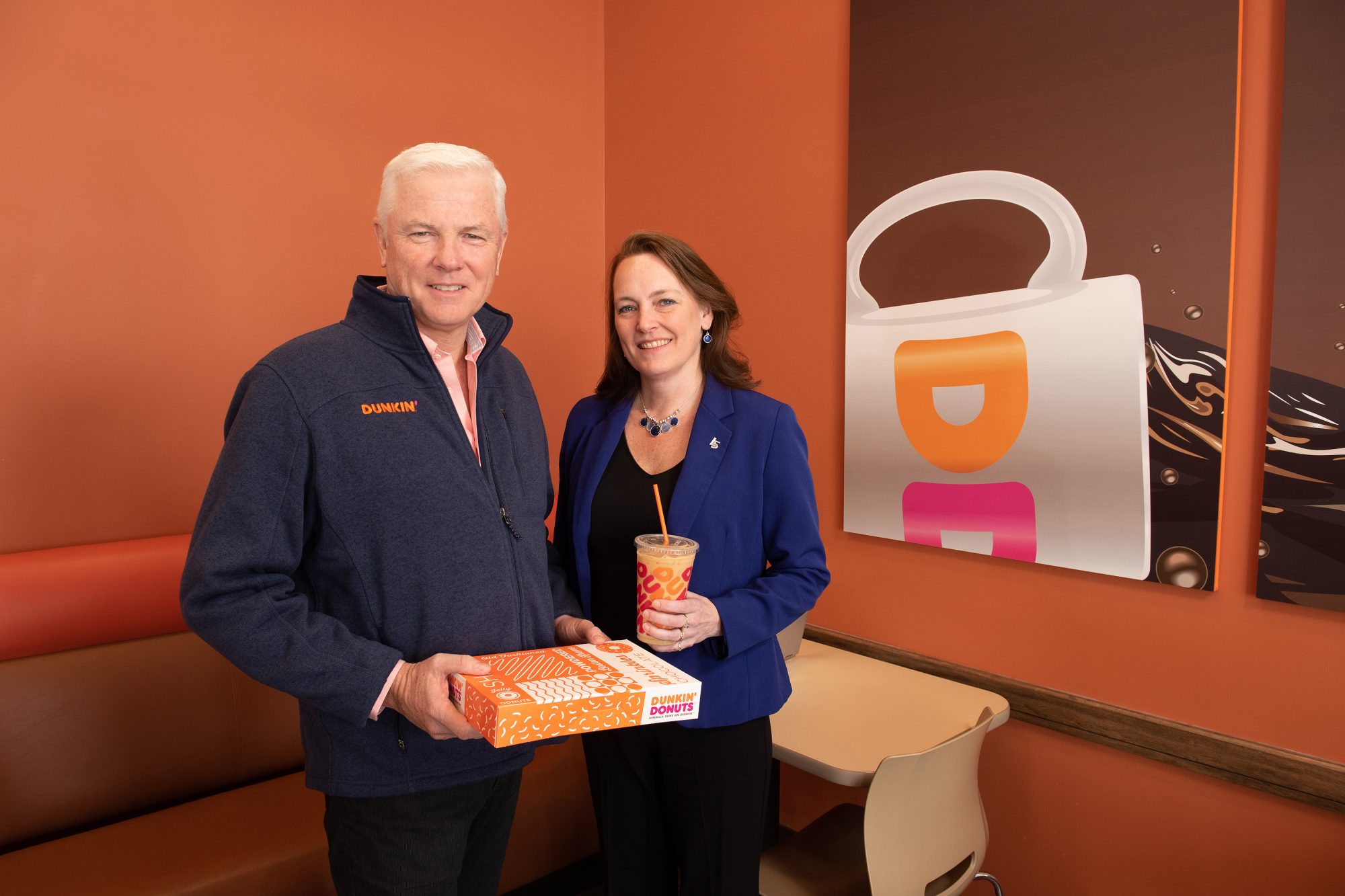 This relationship, however, runs deeper than financing.   Colleen Beaumont, Vice President – Cash Management and Lowell Five's business banking advisors work with Adie Conway to take full advantage of the bank's full suite of Business Online Banking and Cash Management Services.  This commitment to understand and to accommodate Adie Conway's banking challenges has helped to simplify what are very complex business banking needs. And Lowell Five's 16 retail locations provide daily banking assistance and customer service to their neighborhood Adie Conway Dunkin' shop locations – even those outside of Lowell Five's service area.
"Over the many years, Lowell Five has been a valued partner for our banking needs. They work closely with us and have been consistently responsive to our financial and banking needs, providing great rates, competitive fees, and solid customer service."  Tom Adie, Sr.